Partners
LEGAL PARTNERS
To assist with all your legal matters, from the property purchase procedure to application for the Golden Visa and family reunification, we highly recommend the services of our legal partners Martinez-Echevarria, Perez & Ferrero, Lawyers.
Since its establishment in 1983 the law firm has prided itself on professional quality and excellence, on which it has built its judicial services throughout the globe.
Martinez-Echevarria, Perez & Ferrero, Lawyers is fiercely focused on the clients' goals, allowing it to become one of the most dynamic Spanish law firms with 25 offices scattered around the world, including two in Portugal (Vilamoura and Lisbon).
More than 130 professionals of 13 nationalities work tirelessly to ensure a multidisciplinary service with a high level of specialization.
By hiring their services, you will enjoy the pleasures of owning a property in Portugal and all the benefits provided by the Golden Visa, without the hassle and stress usually involved in these types of transactions.
ONLINE PARTNERS
As well as promoting our property portfolio at international luxury property shows, we also use renowned online property portals to expand our reach and achieve sales.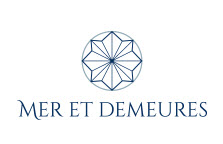 SALES PARTNERS
By establishing partnerships with experts in international real estate markets we are able to market properties to a much wider audience. Buyers from around the world are targeted through our partners to ensure we get the best sales price for our clients.
Featured Property
The building is the result of a major rehabilitation project, for a set of very emblematic buildings, with a strong waterfront exposure, in the old town of Portimão. Consisting of 5 apartments and on the ground level commercial spaces. The 3 bedroom apartment benefits from a spacious living areas with contrasting wooden floors and large windows looking out to the water front views. The upper floor includes a terrace with incredible views over the river and town.