Partners
LEGAL PARTNERS
To assist with all your legal matters, from the property purchase procedure to application for the Golden Visa and family reunification, we highly recommend the services of our legal partners Martinez-Echevarria, Perez & Ferrero, Lawyers.
Since its establishment in 1983 the law firm has prided itself on professional quality and excellence, on which it has built its judicial services throughout the globe.
Martinez-Echevarria, Perez & Ferrero, Lawyers is fiercely focused on the clients' goals, allowing it to become one of the most dynamic Spanish law firms with 25 offices scattered around the world, including two in Portugal (Vilamoura and Lisbon).
More than 130 professionals of 13 nationalities work tirelessly to ensure a multidisciplinary service with a high level of specialization.
By hiring their services, you will enjoy the pleasures of owning a property in Portugal and all the benefits provided by the Golden Visa, without the hassle and stress usually involved in these types of transactions.
ONLINE PARTNERS
As well as promoting our property portfolio at international luxury property shows, we also use renowned online property portals to expand our reach and achieve sales.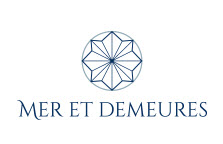 SALES PARTNERS
By establishing partnerships with experts in international real estate markets we are able to market properties to a much wider audience. Buyers from around the world are targeted through our partners to ensure we get the best sales price for our clients.
Featured Property
The Villa is composed of 3 bedrooms, 2 bathrooms, 1 WC, lounge and dining area, fully fitted kitchen, private garden and private swimming pool. Fully Furnished. Lovely patio perfect for soaking up in the sun! The Villas are located just outside Carvoeiro, in the central Algarve. The resort has 2 golf courses, two clubhouses with bars and restaurants. Tennis courts, swimming pools, a Health Spa and several communal swimming pools. The resort has 24h security on site and is gated wth security entrance. Landscaped gardens, well treated swimming pool and communal areas, all hedges, roads, footpaths are spotless!